News
First Aid training with LAS
Back
December 20th 2022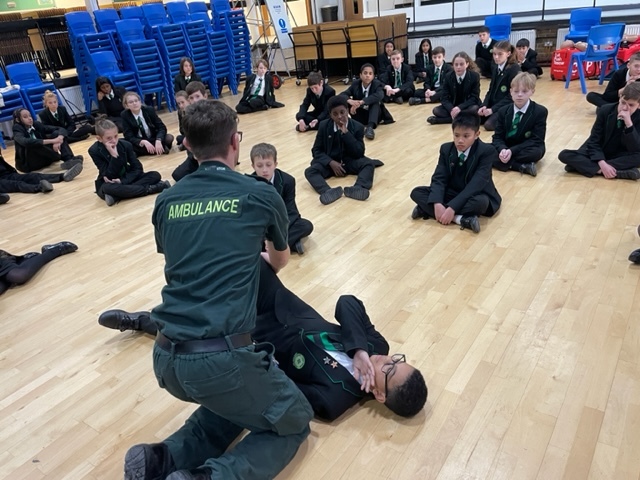 On Tuesday 13th December year 7 welcomed an ex student of the Trust, Paramedic Andrew Pauling from London Ambulance Service, into school for a workshop.
Andrew talked the students through the main ways of assessing health and the importance of knowing DR ABC as well as how to recognise the signs and symptoms of an unconscious casualty. Students practised checking for responses and performing CPR as well as learning how to put somebody in the recovery position. Andrew also brought along a training defibrillator and demonstrated how a defib can be used by as well as the importance of knowing where their local ones can be found.
We hope our students will never have to use this skill but having an extra 180 people trained in CPR within our local community can only be a good thing!
"I really enjoyed the session and I feel so much more confident now I know what to do in an emergency. It was harder work than I was expecting but it is great to know I can help others if something is wrong" - Mia, year 7