News
Musical assembly at Benhurst Primary
Back
November 2nd 2022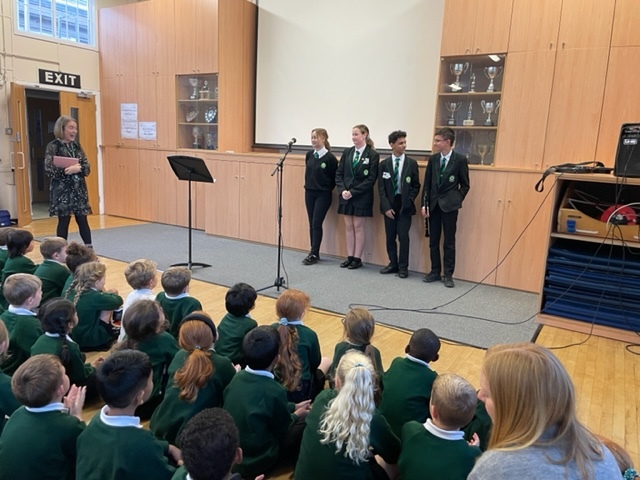 On 1st November we took 4 students to our local primary school for a musical assembly to encourage wider participation. Student's from year 8 to year 10 performed a range of pieces on the piano, oboe, guitar and voice. Their assembly was well received and our students were able to discuss the benefits of learning an instrument, how they got started and how to bridge the gap between classroom music and "becoming a musician".
It is great for our students to be able to help inspire future generations of musicians and to be able to help them with ideas of how to access music education sometimes in a non-traditional way (such as by using tutorial videos).
A huge thank you to Daniel, Connor, Poppy and Erin for their support with performances.
Miss Lyus
Teacher of music