News
Model United Nations Summit
Back
May 2nd 2023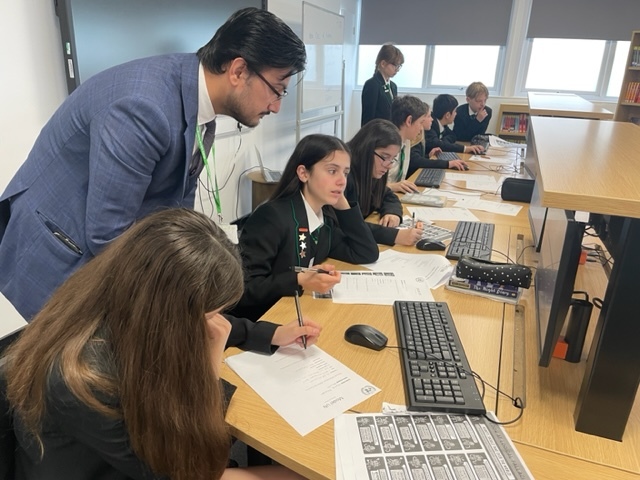 The 28th April saw 38 students from Year 7 turn into United Nations delegates for a debate workshop about nuclear proliferation. Time was spent learning about correct etiquette, debate guidelines and logical fallacies before participants were issued their countries. From this point onwards students were referred to as the honourable delegates for the nation they represented. Delegates researched their country and opening statements were delivered by each state. Once each state had given their position on nuclear weapons there was time for the honourable delegates to debate policies, definitions and discuss alliances. As lunch drew closer compromises had been reached and alliances had been formed leaving just 4 policies to be discussed in the afternoon debating session.
Impassioned speeches were made by the honourable delegates from Japan who talked of the impact the 2011 Fukushima disaster and the atomic bomb in Hiroshima had on the country's people, economy and environment. These arguments were countered by countries such as Russia and the United States who felt that nuclear deterrents provided stability and security to nations. While countries without any weapons spoke of their feelings of vulnerability given such a huge level of threat.
Negotiations, resolutions and amendments were made to the agreements and a modified version of a proposal originally presented by Germany was voted through.
"It was very enjoyable to be able to be political in school. I know in the future I will look back on this day as a day I was able to articulate and argue my case with confidence and pride. I researched thoroughly and put forward an extremely strong case". The Honourable Delegate for Russia Leon Cenalia.
"Making allies and finding common ground was key to success in the model UN workshop today". The Honourable Delegate for United States Lara Santos-Neves
"Today was all about finding resolutions and standing your ground when you needed to. I loved taking part in the workshop". The Honourable Delegate for Germany Aymee Gallonetto
Our thanks go to Mr Khattak for running such a fantastic workshop.