News
Visit to the Houses of Parliament
Back
March 9th 2023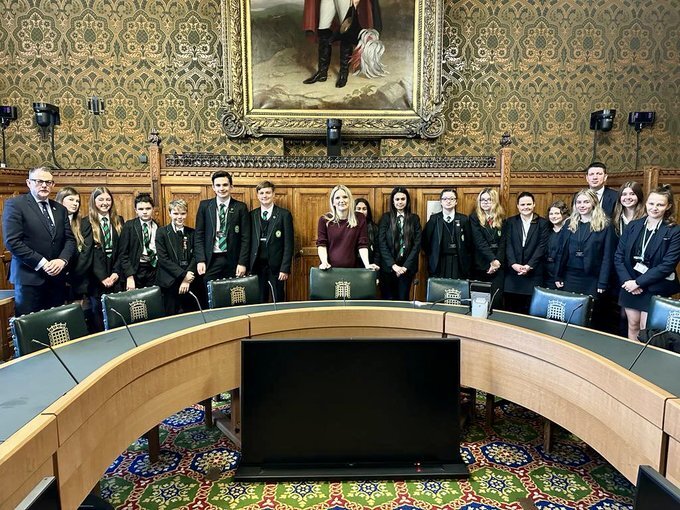 On Friday 24th February a group of Year 9 students accompanied Mr Hubbard and Miss McCarthy to the Houses of Parliament.
This visit was at the invitation of our Constituency MP, The Rt. Hon. Julia Lopez, and proved to be of excellent educational value to our students.
Upon arriving at Westminster Hall, the students were welcomed by members of Ms Lopez's Constituency team, before being given an itinerary for the day.
The excitement and enthusiasm of our students to be in such a place of historical and political interest was evident as they made their way to a Parliamentary Committee Room, for a Question and Answer session with the MP.
In the Q&A Ms Lopez explained both her Constituency and Government roles, before inviting questions. Our students excelled themselves in asking considered, relevant, and searching questions of Ms Lopez, covering key local and national issues.
Following the Q&A, the students were given a guided tour of the Palace of Westminster, including Westminster Hall, "The Robing Room" of The House of Lords and The House of Lords itself. Following this, our group entered the Public Gallery of The House of Commons, before retiring for lunch in The Houses of Parliament Cafe.
The students returned home tired, but considerably more politically and historically enlightened.