News
Matilda The Musical Jnr!
Back
February 24th 2023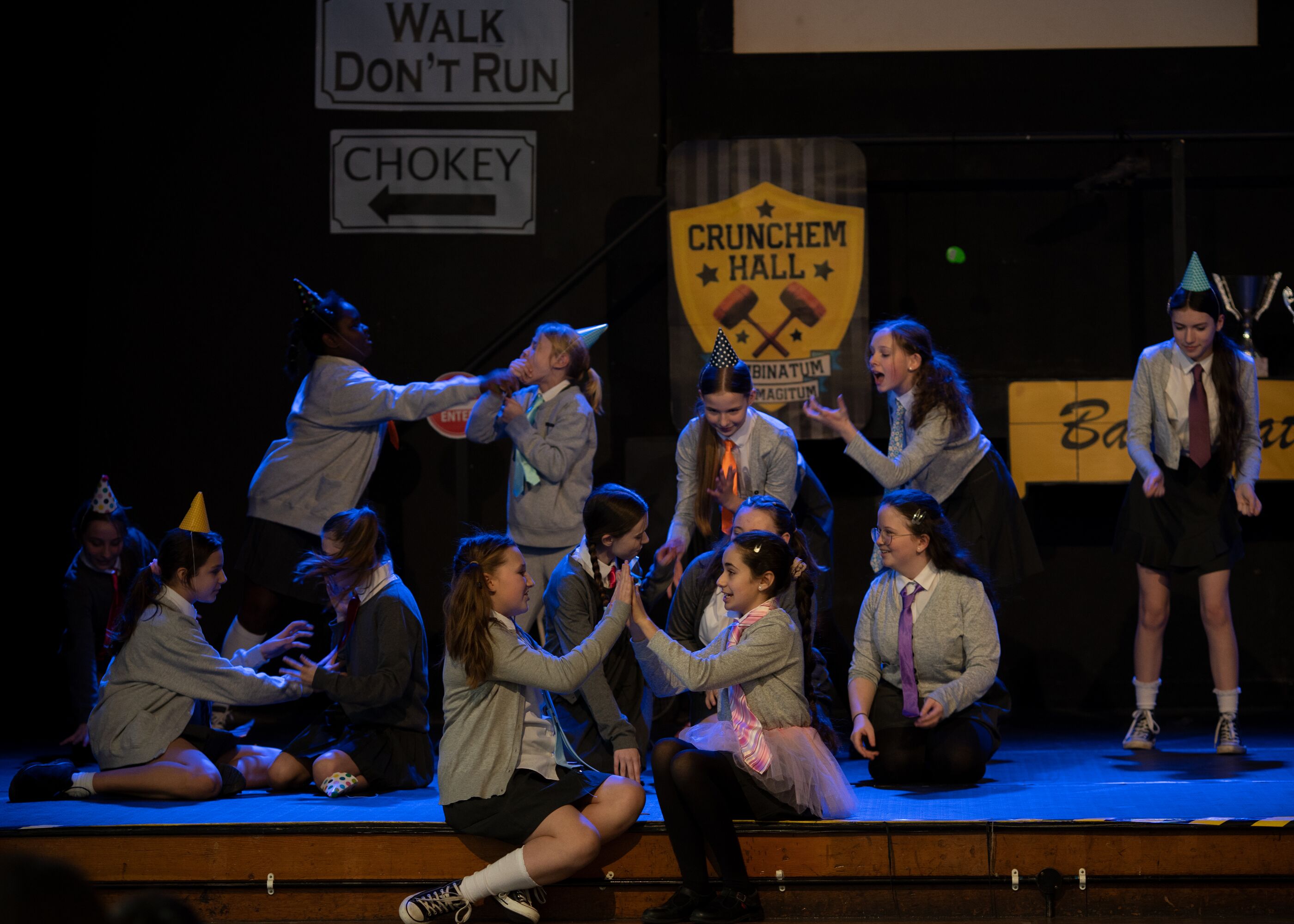 Storytelling, singing and ready to show off Matilda The Musical Jnr!
We started our production journey with auditions in September 2022 and have worked together for over 70 hours, putting together what promises to be one of the best shows yet. For most members of the Matilda Jnr cast (and most of the Performing Arts Team), this is the first school production they have been a part of – and what a way to begin!
This show would not be possible without its terrific cast, who have worked tirelessly in rehearsals and learning lines at ridiculous speed! Every student has grown in confidence and skill; singing songs and learning crazy, complex choreography. The matinee and three evening shows were absolutely spectacular, with many adoring audience members purchasing tickets for a second (and even third) night!
Well done to all of the cast members for their hard work and dedication.
Such passion in our students' hearts,
For one main reason – we love the arts!
Such talented people, inspiring to all,
Without their hard work… no curtain call.
| | |
| --- | --- |
| Matilda | Phoebe |
| Mr Wormwood | Kayleigh |
| Mrs Wormwood | Ellie-Mae |
| Michael | Elliot |
| Agatha Trunchbull | Billie |
| Mrs Phelps | Erin |
| Miss Honey | Sarah |
| Bruce | Jamie |
| Lavender | Raya |
| Eric | Lauren |
| Tommy | Rose |
| Amanda | Grace |
| Alice | Lily-Rose |
| Hortensia | Rebecca |
| Nigel | Rosie |
| Escapologist | Maisie |
| Acrobat | Lola |
| Cook | Holly |
| Sergei | Emma |
| Big Kids | Lola, Emma, Eva, Aimee |
| Little Kids | Holly, Chloe, Megan |