News
Year 10 Netball Rally
Back
April 1st 2022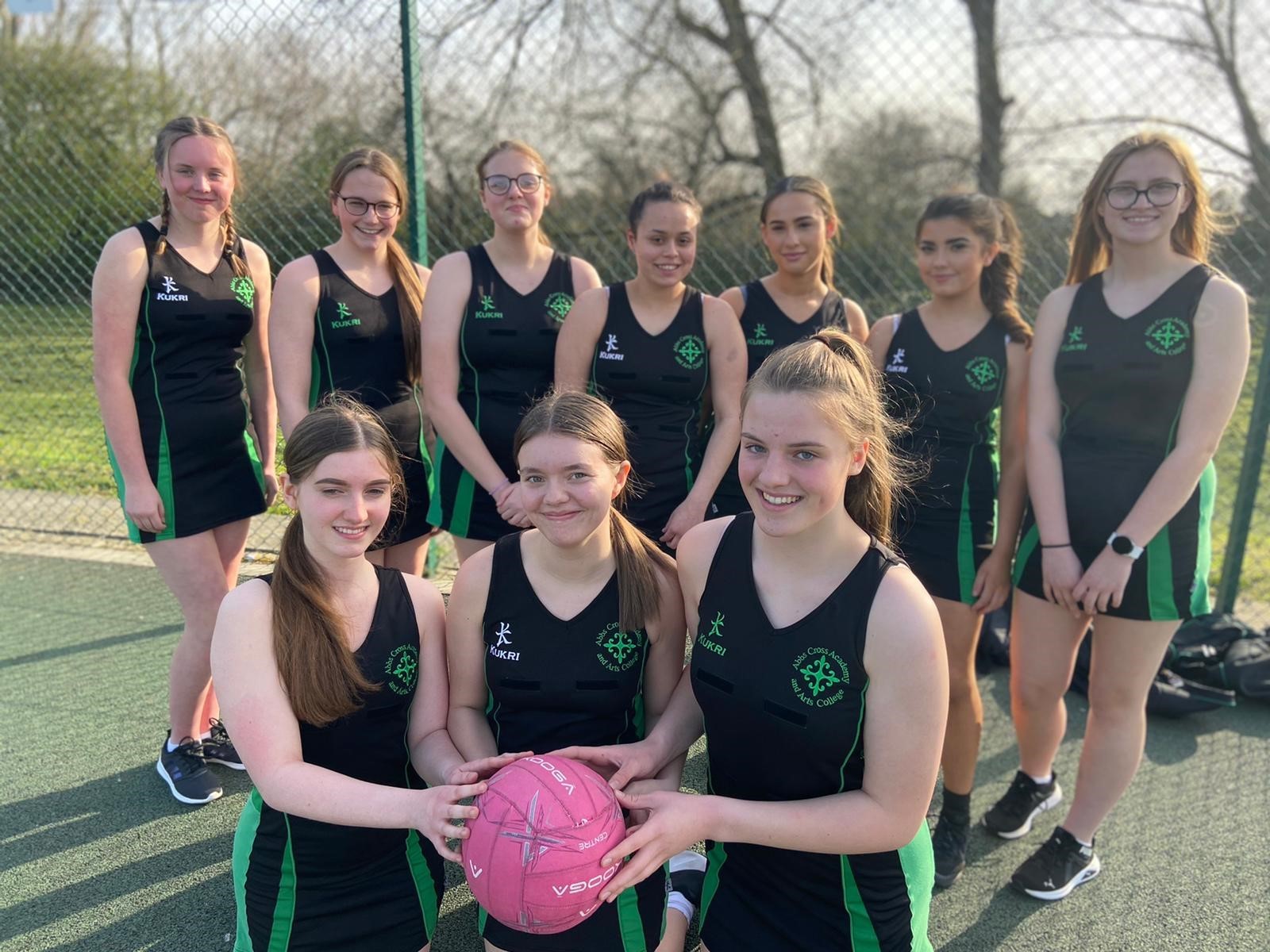 The Year 10 girls headed off to Hornchurch High School who were hosting the Netball rally. Our first game was against Bower Park who we had a bye against and so were awarded the win. Our next game was against Sacred Heart, we knew it would be a difficult match as all of their team play for outside Netball clubs, Abbs dug deep and were fantastic in defence, making it difficult for them to score. As the final whistle blew Sacred Heart won 6 - 4.
Game 3 was against Frances Bardsley Academy, we were strong competition for them. Excellent attack by our centre and wings meant continuous feeding of the ball to goal attack and goal shooter, Abbs came away with a win 8 - 2. Game 4 against Marshall's Park, the Abbs Cross girls were on a roll, working well together as a team, with great shooting, Abbs won the match 9 -2.
Game 5 against Gaynes and it was wonderful to see Mrs Culling again a previous Abbs PE teacher, the Gaynes girls were as lovely as Mrs Culling, good fun and our favourite game out of them all, Abbs strength and experience helped us win the match 11 - 1. Game 6 our final game in the round against Hall Mead, The Abbs girls needed to win this game and we did with ease, an 11 - 0 win, fantastic effort by all the girls and smiles on everyone's faces.
As Abbs had lost only one game in their section we made it through to the semi-finals with Sacred Heart. From section B Coopers and Redden Court had also made it through to the semi-finals. Sacred heart played Redden court and Abbs played Coopers. The match started very even and by half time there was one goal difference to Coopers. The second half saw Coopers extended their lead, the goal shooter putting away the goals one after the other. The final whistle blew of the day with a 14 - 6 win to Coopers.
Redden Court had lost their game to Sacred heart so Abbs came joint third with them. Sacred Heart and Coopers both went through to the finals. The Year 10 girls should be really pleased with their performance on the day and coming joint third is fantastic, well done girls, great team work.
Written by students Lucy Hunt and Bobbi Lehane.